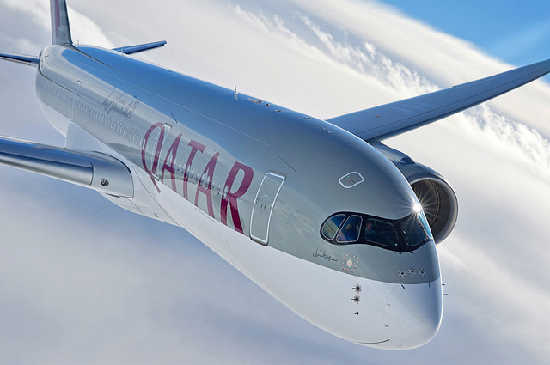 Popular Gulf airline Qatar Airways has added a second daily non-stop flight between John F. Kennedy Airport (JFK) in New York City and Hamad International Airport (DOH) in Doha.
The new daily QR Flight 704 leaves JFK airport in NYC from Terminal 7 at 11:15 hrs and lands at Hamad International Airport in Doha at 06:45 hrs local time (Qatar).
On the return trip, QR Flight 703 will arrive in JFK's Terminal 7 at 09:15 hrs, providing convenient access to the city and connecting flights across the U.S.
Qatar Airways is using the A350 plane for the new Doha-NYC-Doha flights.
Doha-NYC-Doha Flight Details
QR Flight 701 Doha – New York 08:15 15:15 Terminal 8 Boeing 777-300ER
QR Flight 702 New York – Doha 22:00 17:35 +1 Terminal 8 Boeing 777-300ER
QR Flight 703 Doha – New York 02:25 09:15Terminal 7 Airbus A350-900
QR Flight 704 New York – Doha 11:15 06:45 +1 Terminal 7 Airbus A350-900
Besides New York, Qatar Airways currently operates flights to Philadelphia and Boston.
Qatar Airways will start flights from Atlanta on June 1, 2016.